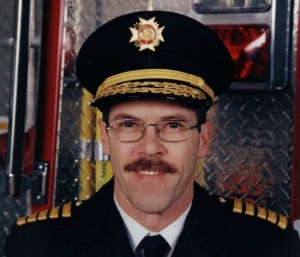 On behalf of the Selkirk Fire Department I wish to welcome you and hope your tour of our website interests you.
As you navigate our webspace you will learn who we are and what we do.
We invite you to share fire related information with us.
Our Fire Service was formed in 1897 as the Selkirk Fire Brigade and we are equally proud of our history, our present service and the direction we are pursuing for the future.
We have a compliment of 32 members serving the City on a 24/7 on-call basis.
Our services have broadened over the years from just fire suppression to include almost all types of emergency responses such as:
Emergency Medical Responders
Hazardous Materials Response
Water / Ice Rescue
Rope / Confined Space Rescue
Ground Search and Rescue
Vehicle Extrication
Fire Prevention Inspectors
As well we also are very active in a wide variety of Fire Prevention Programs including Public Education and an Inspection Program.
We are committed to delivering the finest service available to the citizens of our City.
Our organization is proud of our accomplishments since 1897 and we are lucky to have our retirees who have formed an association that remains close to the active members helping us in many ways as well as building and maintaining our museum. There is further historical and retiree information available within the History and Museum Folders located on our Homepage.
If you wish to contact me you can do it by any of the following ways
Dan Thorsteinson
Fire Chief
Selkirk Fire Department